Green Team Events
Upcoming Events
There are currently no planned events, as Faculty staff are working remotely.
The University's Environment and Energy Team hold a number of events open to staff and students. Details can be found here.
Past Events
Second Bin Audit - January 2019
We ran a second bin audit on January 23rd 2019. Please see here for the results. Help us to keep up the good work!
Wear your Christmas Jumper Day - 10th December 2018
To promote saving energy, Staff wore warm Christmas jumpers into the Faculty!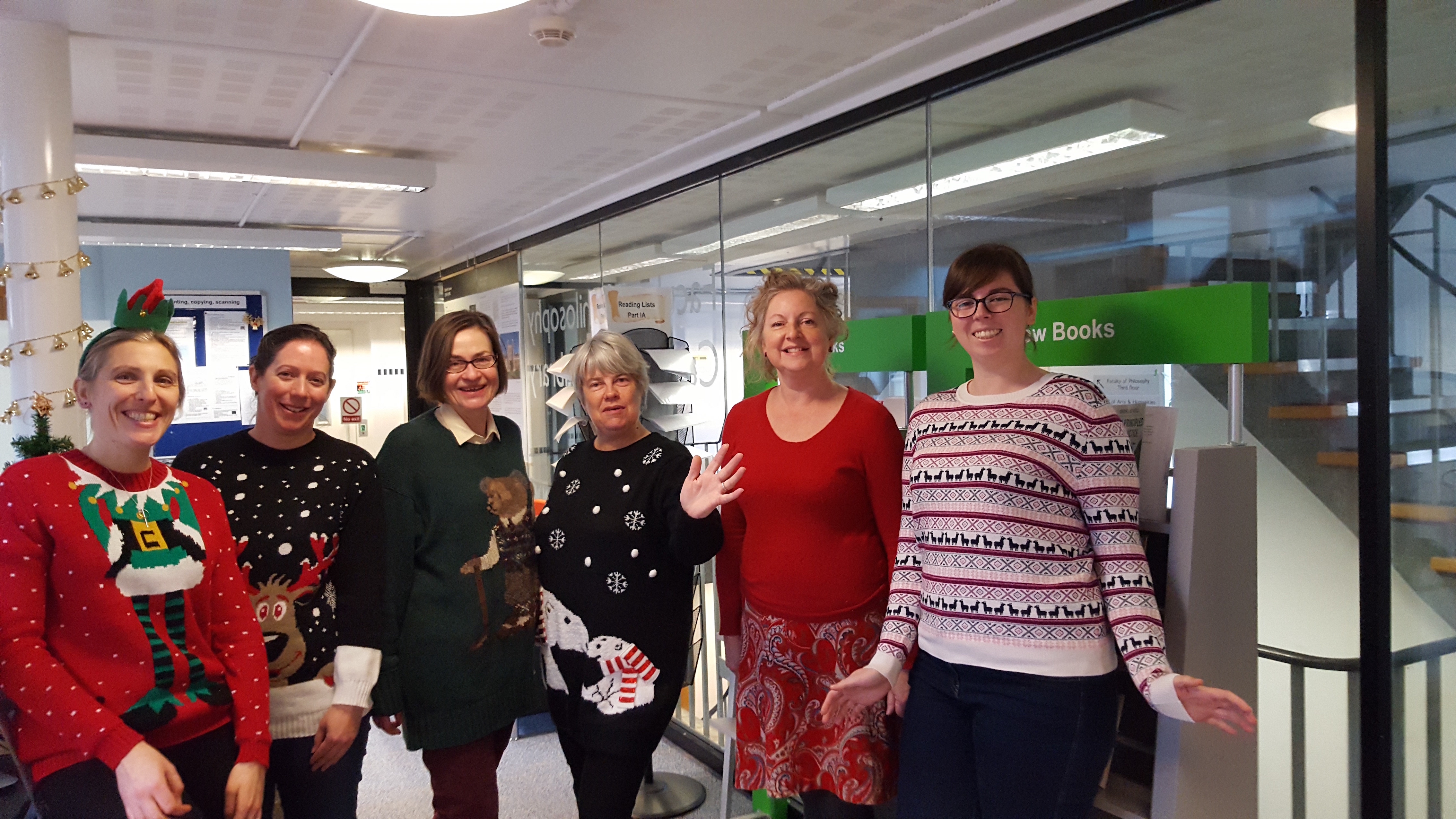 Bin Audit - 21 November 2018
Today we ran an audit of the communual bins in the Faculty.  Food waste is particularly going well, with bins in the Faculty Office, Old Library and Postgraduate Common Room.  Thank you!