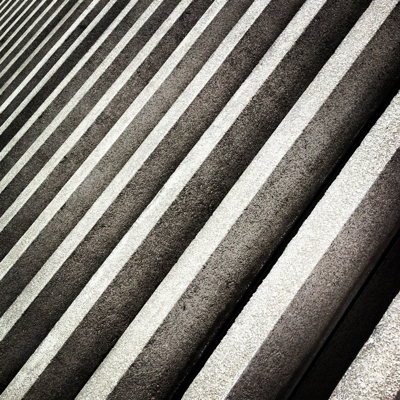 Self-prediction in Decision Theory and Artificial Intelligence Conference
The conference is organized in conjunction with the Machine Intelligence Research Institute (MIRI) in Berkeley, CA, and the Centre for the Study of Existential Risk (Cambridge). The local organizers are Dr Arif Ahmed and Prof. Huw Price. We are most grateful for financial assistance from the Analysis Trust and the Mind Association, as well as from MIRI.
It aims to bring together speakers from philosophy and computer science to discuss the special philosophical and practical problems that arise for decision-making agents whose confidence in the upshot of their current deliberation makes a difference to the deliberative process itself.
Provisional schedule
Wednesday 13th May
11.15

Arif Ahmed (Cambridge)

Decision theory tutorial

NB: this is a pre-conference introductory session for those who are new to decision theory

13.15

Lunch

14.00  

Huw Price (Cambridge)

What Ramsey got right

16.00  

Tea

16.15  

Julia Haas (Washington University in St Louis)

Prospection and pre-commitment in non-ideal agents
 Thursday 14th May
9.00

Wlodek Rabinowicz (LSE) 

Wise Choice - Planning and Self-Prediction in Sequential Choice

11.00

Coffee

11.15 

Kenny Easwaran (Texas)

Towards a classification of Newcomb-style problems

13.15 

Lunch

14.00  

Preston Greene (Nanyang) 

Causal Unratifiability and the Simulation Argument

16.00

Tea

16.15  

Joseph Halpern (Cornell)

Language-based games
Friday 15th May
9.00

Katie Steele (LSE)

Dynamic coherence in decision-making

11.00

Coffee

11.15  

Jenann Ismael (Arizona)

Choice and the paradox of predictability

13.15  

Lunch

14.00

H. Orri Stefánsson (Institute for Future Studies, Stockholm)

Risk aversion and dynamic consistency

16.15

Public lecture by Prof. Stuart Russell (CSER event)

The long-term future of (artificial) intelligence

Winstanley Lecture Theatre, Trinity College

18.00

CSER drinks reception

Trinity College

19.15

CSER dinner (speakers only)

Wordsworth Room, St John's College
 Saturday 16th May
9.00

Benja Fallenstein (MIRI)

Vingean Reflection: Reliable Reasoning for Self-Improving Agents

11.00

Coffee

11.15 

Reuben Stern (Wisconsin-Madison)

Interventionist decision theory

13.15 

Lunch

14.00  

Nate Soares (MIRI) 

What is a what if?

16.00

Tea

16.15  

Stuart Armstrong (Oxford)

Anthropic decision theory

19.15

Conference Dinner (all welcome)

Venue:  TBA
 Monday 18th May
9.00

Patrick LaVictoire (MIRI)

Decision theory and the logic of provability

11.00

Coffee

11.15 

Catrin Campbell-Moore (MCMP)

Rational requirements and self-reference

13.15 

Lunch

14.00  

James Joyce (Michigan)

The epistemology of choice

16.00

Tea

16.15  

Alan Hajek (ANU)

Deliberation welcomes prediction
Tuesday 19th May
9.00

Stuart Russell (California)

Deliberating about deliberating

11.00

Coffee

11.15 

Vladimir Slepnev (Google)

Models of decision-making based on logical counterfactuals


13.15 

Conference closes
Registration
The registration deadline is now closed. There may be a few late spaces owing to late cancellations etc. - please contact Dr Ahmed for details ama24@cam.ac.uk.
Accommodation
We are unable to offer accommodation for the conference but if you would like further information about places to stay please see the University Accommodation Service website.
Date:
Wednesday, 13 May, 2015 - 11:00

to

Tuesday, 19 May, 2015 - 14:00
Event location:
Lucia Windsor Room, Newnham College Cambridge